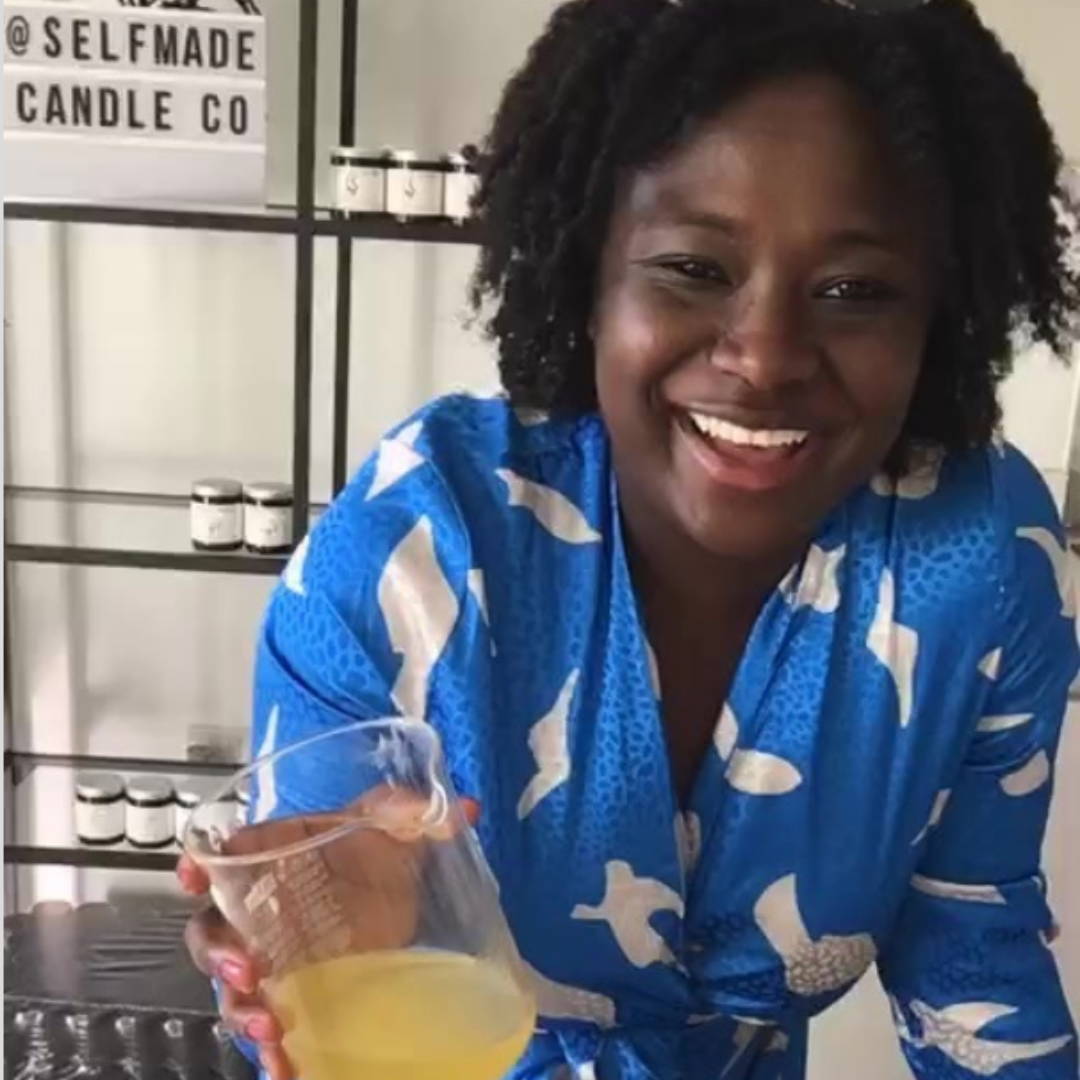 Wellness has never smelt so good
I'm Ricki, the founder of Selfmade Candle. A few years ago, I worked as a global events manager, often travelling from location to location and missing home. In my mini suitcase one of my staple items I'd carry around was my candle. Something to make me smell and experience home. There's something about smelling scents that are familiar to you and remind you of positive experiences, that can keep you going even in the darkest times.​
This is why during the Covid-19 Pandemic of 2020, I wanted to keep my wellness up. Without the possibility of going out to physical stores to buy some of my favourite artisan candles, I did what any maker would do, I made them myself.
We then hit a precipice when George Floyd was murdered. Like a lot of people i felt it viscerally. As a black woman, and through my own experiences of racism, both overt and systemic, I felt that there was something I needed to do. Some way in which I needed to help. This was how CONSCIOUS candles was born. A beacon of light even in the darkest times. I feel proud to know something that I am making with my hands is helping to both support this movement and keep people's spirits up.
Happiness can be found even in the darkest of times, if one only remembers to turn on the light.
- Albus Dumbledore
---
Proud to be Vegan Friendly, Eco-Conscious
and Made in the UK
---
If you can use it more than once, do! That's what Selfmade's founder Ricki was taught growing up. From ice cream tubs filled with frozen stew to Up-cycled clothes, using things more than once is lifeblood.
Selfmade Candle embodies this with our dual product focus. Not only do you get wellness candles that smell ahh-mazing, but you also get the opportunity to give them a new lease of life by planting the seeded labels in the same jar.
---
THE HAVES
100% Soy Wax
Essential Oils
Wood Wicks
Recycled and/or Recyclable Packaging
Plantable Seed Labels
Hustle
THE HAVE NOTS
No Plastics
No Paraben
No Phthalates
No Paraffin
No Animal Testing
No Animal by-products
GMO Free
---
At Selfmade we believe in supporting our community and championing the importance of aromatherapy and self-care in wellness.
We're proud supporters of Black Minds Matter UK - a charity focused on providing culturally knowledgeable therapists to Black people in the UK.
We're all about putting our money where our mission is and donate 5% of our profits to the Black Minds Matter Charity